Securing the Modern Enterprise with IBM Security Solutions
Integrate your environment to protect your business from new and emerging threats
Modern enterprises face a number of security challenges on their way to success. Complex environments and new and emerging threats make it hard to maintain consistent system security. For years, Lighthouse has helped companies devise, deploy and support industry-leading security solutions. Our experienced security practitioners can help you address specific security areas or move towards an integrated cybersecurity capability.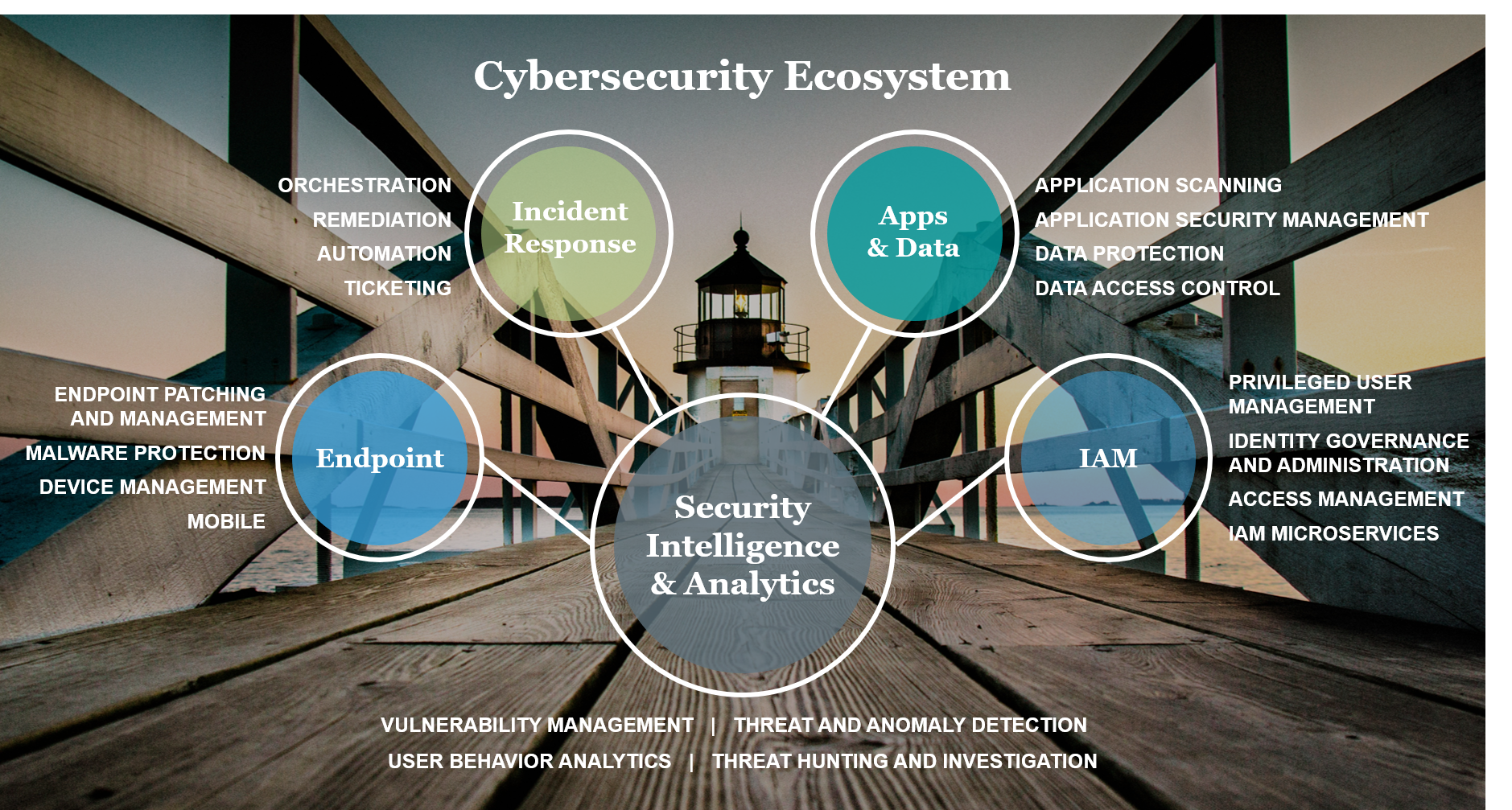 QRadar
At many enterprises, security analysts are simply in over their heads. Most are dealing with thousands of security events each day. This constant stream of cyberthreats and system vulnerabilities is making it tough to make the right moves to keep systems safe. But, there's an answer.
IBM QRadar is a powerful tool to cut through the noise, pinpointing real threats among security events to give analysts the alerts that really matter. Check out this infographic to learn more.
Lighthouse's QRadar experts can help you protect your business with security intelligence approaches and solutions powered by advanced analytics. With greater speed and precision, you'll prevent problems with users, systems and networks before they compromise your business. Learn more about our QRadar Jumpstart Implementation Services here.
Guardium
IBM Security Guardium products help to ensure the security, privacy and integrity of information in your data center. These data security products support heterogeneous environments including databases, data warehouses, file shares and Hadoop-based systems for custom and packaged applications on all leading operating platforms.
Our experts can help you improve enterprise data management. Learn more here.
Work with an IBM Award-Winning Partner
Lighthouse Computer Services also has a long history as a closely connected partner with IBM. We are proud to be recognized year after year as a preferred partner of IBM. We received IBM's Beacon Award for North America Strategic Partner in 2016, we received IBM's Premier Business Partner Choice Award in 2014, we were an IBM Watson Finalist in 2017, and 2018 IBM North America Top Strategic Business Partner Excellence Award.
Lighthouse is part of Converge Technology Solutions Corp which is building a platform of regionally focused Hybrid IT solution providers that deliver best-of-breed solutions and services to clients. These capabilities are enhanced by advanced expertise in cloud solutions, blockchain, resiliency, and managed services, enabling Converge to address the business and IT issues that public and private-sector organizations face today. Converge's family of companies also includes Corus Group, Northern Micro, Nordisk Systems, SIS, Becker-Carroll, Key Information Systems, BlueChipTek and Essex Technology Group.