In a dynamic and increasingly digital business environment, enterprises need to drive innovation to compete. With Microsoft Azure tools and services, enterprises are creating scalable solutions that are powering their digital transformations and delivering real business advantages. Let's look at how four enterprises are going further with Azure:
GEICO

modernizes infrastructure to put

their

digital transformation over the top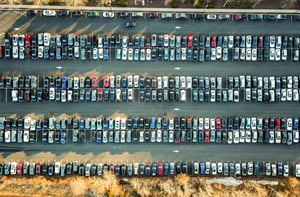 Auto insurance giant, GEICO, wanted to accelerate their digital transformation to give customers exceptional service wherever and whenever they want it. This meant breaking traditional data siloes and modernizing their monolithic legacy infrastructure and development approaches.
Microsoft helped them get there by adopting a DevOps strategy and transitioning application-development operations to the Microsoft Azure cloud-computing platform. Now GEICO leverages accelerated provisioning and software deployment, along with rock-solid availability, to deliver premier customer service. And the carrier continues to grow at a record pace.
ASOS

delivers consistent experiences for

12 million customers

across the globe
To provide excellent experiences to their global customer base, leading e-retailer, ASOS, redesigned their legacy platform, which was hosted in a single data center in the UK. They bet big that Microsoft Azure could help them deliver the massive scalability and globally consistent experiences they needed to keep their 12-million-plus customers coming back for more.
As a development platform, Azure supports the innovation that keeps ASOS on the leading edge of online business. Azure's worldwide network of data centers helps ASOS ensure that every customer request is processed quickly and effectively. Over Black Friday weekend, ASOS experienced no problems while recording their biggest financial day in company history.
British Airways

deploys an app to

keep

all 40,000 of

their

employees on the same page
British Airways, one of the best-known brands in aviation, wanted to build an app that could disseminate important company information across all employee devices and platforms. To deliver a platform that could connect their workforce, British Airways turned to Azure tools and services, along with Visual Studio 2017.
Leveraging this cloud-development environment, British Airways developers iterated smoothly and quickly through releases of the new app, adding features without worrying about lengthy regression tests. Their crowning achievement was single sign-on, which delivers an enhanced experience to all employees.
Rockwell Automation

deploys a bot

,

so

Great Lakes Brewery

can

focus on

its

craft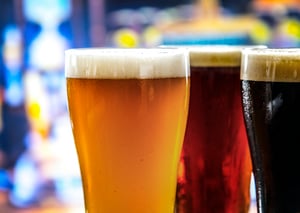 Rockwell Automation, a provider of industrial automation and information solutions, helps their customers get more meaning out of their data using a bot called Shelby, which they call "a data scientist in a box". They developed this innovative tool with Microsoft Azure tools and services, trained it using Microsoft Cognitive Services, and analyze the data it gathers with Power BI.
With Shelby, Rockwell Automation enabled Great Lakes Brewery to view the health of their equipment assets to analyze and solve problems immediately, so they can focus on the craft of their product instead of the process. They are even experimenting with integrating a voice interface, like Microsoft's Cortana, into Shelby to give the brewery's employees insights without even taking their hands off their work.
Drive

your enterprise further with Azure
As we've seen, Azure is delivering the capabilities and scale that's enabling companies to achieve their goals—whether they are handling record-breaking web traffic or delivering on-demand insights. Each of these companies had data requirements as specialized as your own. Let's see how Azure can help you achieve your own business goals. Contact us today!